I was honored to speak to the clinicians at the Hazelden Betty Ford Foundation today, especially as a graduate of the Hazelden Betty Ford Graduate School of Addiction Studies.   This is a timely and increasingly essential important topic, especially in the day of consumer DNA testing and "DNA Surprises." The discussion stimulated thought and heightened awareness about how individuals separated from their families of origin can have special, unmet needs when it comes to navigating life's challenges.  The presentation served to empower professionals to better serve those in their care who have had these separation experiences.
I am additionally grateful that other organizations are asking for this training for their staff.  If you or your organization would like to bring this information to your team(s). please reach out to David here.
Here's an overview of what will be covered:
Drawing from research, as well as using his own professional and lived experiences, David will offer a discussion on the link between adoption, separation from childhood of origin, and substance use disorder. He will focus on trauma, other challenges, and methods of recovery management.
Learning Objectives:
Discuss how adverse childhood experiences impact the risk for later health and mental health problems and substance use disorders.
Review identity crises of separated individuals/relinquishees and how this can arrest healthy self-identity development during adolescence, and how this can create problems with attachment and trust.
Discuss separation and relinquishment related to causes and conditions that inform maladaptive actions such as addictive behaviors and inherent shame of a separated person.
Address challenges in treatment, recovery management planning, and mutual support group integration for separated/ relinquished individuals.
Participants will gain awareness of trauma-informed cultural considerations when working with adoptees/fostered persons.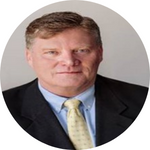 About the Speaker:  David B. Bohl, CSAC, MAC is an independent Addiction Consultant and Recovery Advocate at Beacon Confidential LLC. He is the co-author of Relinquishment & Addiction: What Trauma Has to Do with It, and author of the award-winning memoir Parallel Universes: The Story of Rebirth. He is a member of the National Association for Alcoholism and Drug Abuse Counselors (NAADAC), Addiction and Recovery Consultant to the National Association of Adoptees and Parents (NAAP), and Board Member of Wisconsin Adoption and Permanency Support.  David resides in southeastern Wisconsin and presents globally.  He enjoys spending time with his wife of 38 years, and relentlessly pursues Blue Mind meditation which is correlated being in and around water.